Hi Experts,
I am confused about one slide: go to slide4math.com chose beam management then chose csi-rs report 1. Then play with green arrows left and right. You will get picture like this: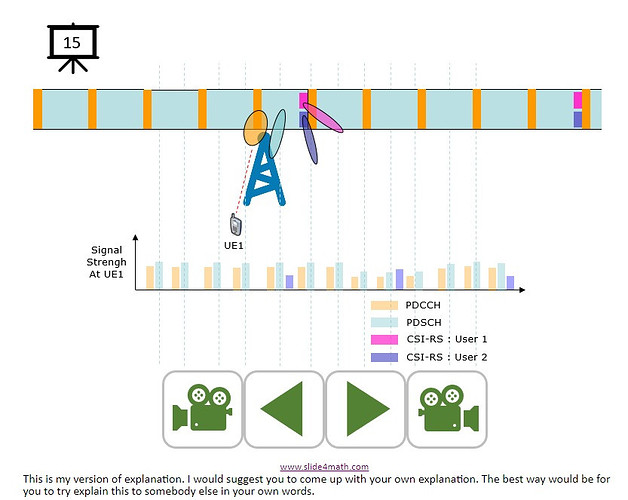 My doubt is why UE1 measures rsrp of csi-rs user 2 ( blue color) and not rsrp of csi-rs user 1 ( magenta color)?
I am not clear if those are csi-rs beams (beamformed) or csi-rs reference signals (from one single antenna port).
I tend to believe are csi-rs beams as they point in different directions.
Another question: we have seen that csi-rs beams are enabled only when reportquantity=cri-RSRP for one resource nzp-csi-rs. How does Nokia deliver data when this is not active? They have to do it via Grid of beams with PMI, right?