Hi,
While simulating PDCCH occasion symbol in page PDCCH assignment,
I have some confuse due to 'Coreset duration' and 'Searchspace monitoringSymbolsWithinSlot'.
It seems like the coreset duration is counted by setting 1 symbol in monitoringSymbolsWithinSlot.
Over here, my question is what is a difference bw below combinations? Both conbinations have same 2 PDCCH symbols occassion.
A. Coreset duration 1 + MonitoringSymbolsWithinSlot 11000000000000
B. Coreset druation 2 + MonitoringSymbolsWithinSlot 10000000000000
If i set "A" option, NW configured 1 symbol for PDCCH, however, UE need to monitor 2 symbols inevitably?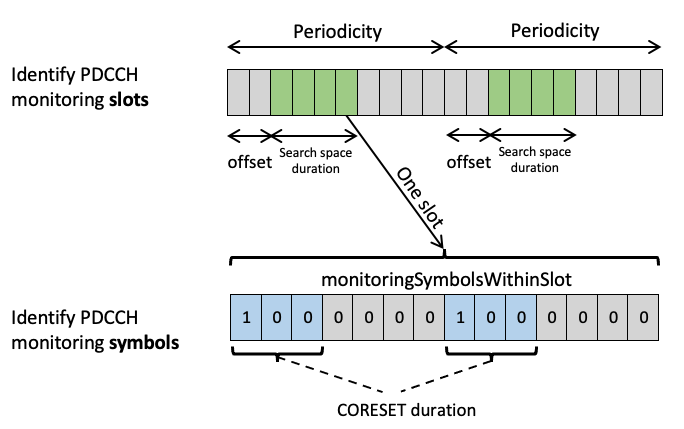 Image source: PDCCH assignment