Use of 6 gigahertz radio spectrum lets data speed skyrocket.
High frequency bands suitable for more bandwidth in mobile communications.
World Radiocommunication Conference in November sets the course for the use of frequencies.
Telekom has set a new world record in mobile radio: In Alzey, a data rate of 12 gigabits per second was measured during tests. Data speed and bandwidth were thus up to twelve times higher than in today's 5G network. These high data rates were made possible by the additional use of the frequency spectrum at 6 gigahertz (6 GHz). These frequencies are not yet available for mobile communications.
At the World Radiocommunication Conference in November, the use from 2025 onwards will be discussed: "The 6 GHz spectrum has the characteristic to meet the growing demand of our customers for more capacity and more speed. That is why we hope that the World Radiocommunication Conference will set the direction for mobile radio use," emphasises Abdu Mudesir, Head of Technology at Telekom Deutschland. Telekom's 6 GHz world record is therefore an important contribution for radio experts from all over the world.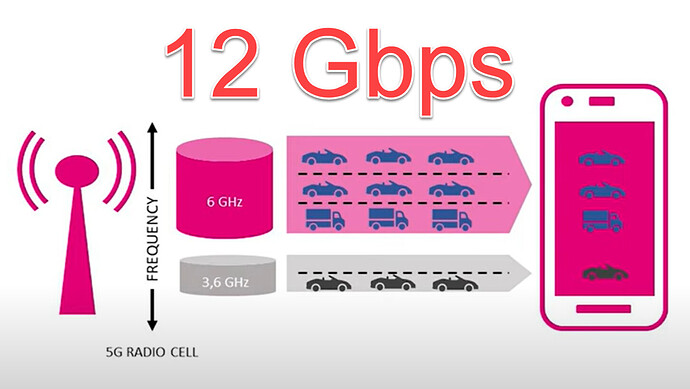 Source (and read more):