5G standards define the use of wide radio channels.
Whereas 4G LTE is limited to a maximum radio channel size of 20 MHz, 5G standards specify the use of radio channels up to 100 MHz in frequency bands below 7 GHz and up to 400 MHz in mmWave radio channels at 24 GHz and higher

Currently, most 5G deployments across the globe are taking place in the mid-spectrum bands; the only exception is perhaps the US, where some MNOs have begun deployment in high-spectrum bands.

It's expected, however, for all bands to eventually be used for 5G, either through dynamic spectrum sharing (DSS) or spectrum re-farming.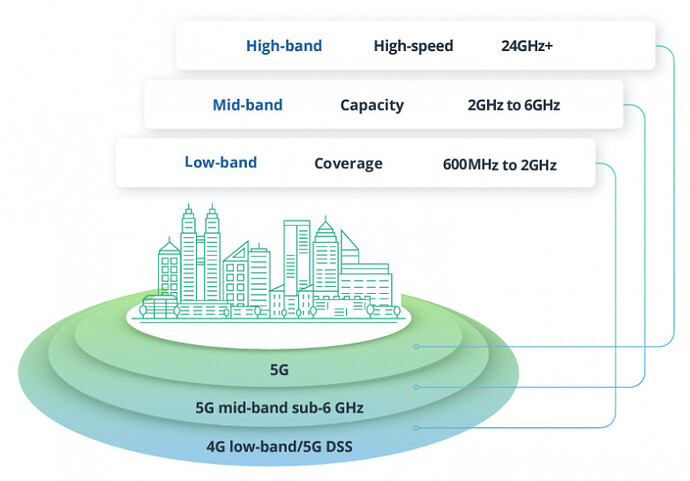 Read article (and credits):