Without delving into the debate of WhatsApp versus Telegram superiority, it's worth highlighting that WhatsApp now offers the ability to edit messages.
This means that if you happen to spot a typo or feel a pang of regret after sending a message, the process of invoking the "Delete for Everyone" option and then composing a fresh message is no longer necessary.
Instead, you can conveniently click on the diminutive arrow icon and opt to Edit your message.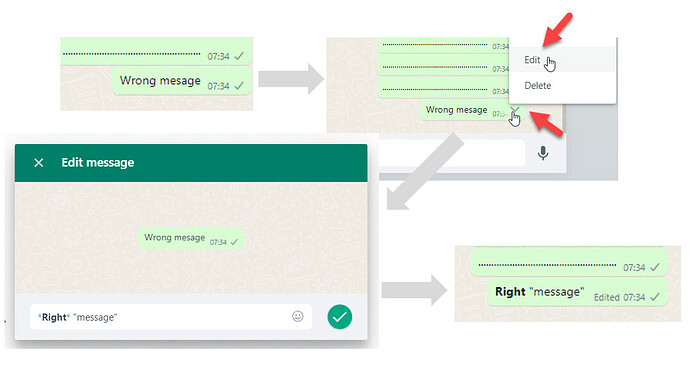 Certainly, this might already be common knowledge for some of you; nevertheless, this serves as a reminder for those who may not be aware.