Hi Experts.
What is HPUE in Telecom?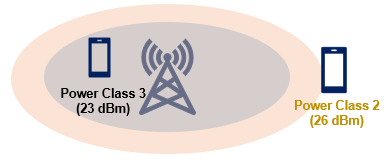 HPUE stands for High Power User Equipment, which is a technology used in mobile networks to increase the transmission power of user equipment (such as smartphones) to improve signal strength and coverage.
With HPUE, the user equipment can transmit at higher power levels, allowing it to reach further distances and penetrate through obstacles such as buildings and trees more effectively.
This can result in better network coverage and improved data speeds, especially in areas with weak or spotty coverage.
HPUE is a technology that was first introduced for LTE networks, but it is not currently used in 5G NR (New Radio) networks. However, 5G NR does have a similar feature called High Power UE (HPUE) mode, which is designed to improve coverage and signal strength for mobile devices.
HPUE mode for 5G NR is based on a different technical approach than HPUE for LTE, but the goal is the same: to increase the power of user equipment to improve network performance. So, while HPUE is specific to LTE, the concept of high-power user equipment is applicable to both LTE and 5G NR networks.
You can visit 3GPP site to know more about it: