Do you want to know how Artificial Intelligence will shape the future of 6G networks?
Our latest paper, "The Role of AI on 6G MAC," delves into this cutting-edge topic, exploring the potential of Machine Learning on the wireless Medium Access Control (MAC) layer.
In this roadmap paper, we navigate recent research on AI-driven MAC functions such as resource allocation, random access, Adaptive Modulation and Coding (AMC), power control, protocol learning, Channel State Information (CSI) reporting, Hybrid Automatic Repeat Request (HARQ), and Multi-RAT Spectrum Sharing (MRSS).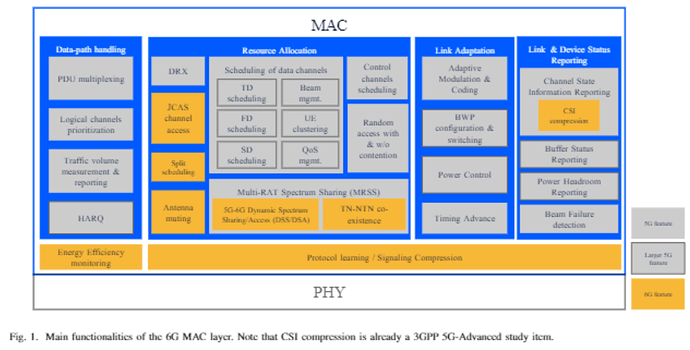 Read (and Download) the Paper:

Credits: