Beam sweeping is a new concept newly introduced in 5G where g-NodeB can transmit a sequence of SSB beams in a different direction.

Simply, gNB can transmit a sequence of SSB beams; beam sweeping is implemented by changing the direction of each SSB Transmission.

All beams are simultaneously active, but each beam is allocated a separate SS/PBCH block within the SS/PBCH Burst, so each beam transmits its SS/PBCH Block with different timing.

This allows the UE to see the transmissions from each beam and beam indices, which clearly can be identified based on the timing of the SS/PBCH block.
* There is a typo in the picture; SSB8 is the best beam in the 2nd SSB Position (Last picture on the right)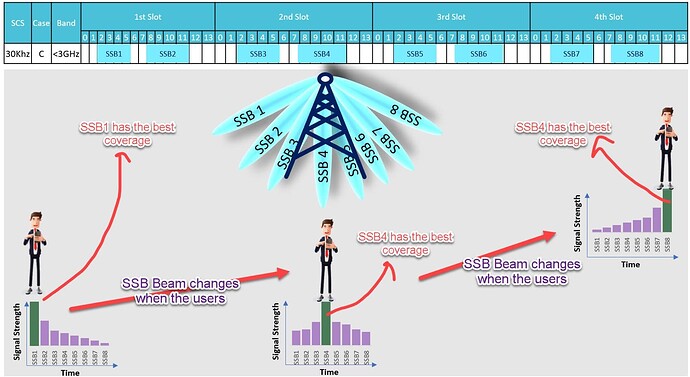 LinkedIn: