Hi Experts.
gNB is sending the SGNB_ADD_REJ to eNB with "Target-not-allowed" and increasing the N.NsaDc.SgNB.Add.Fail.Radio.UeCapability.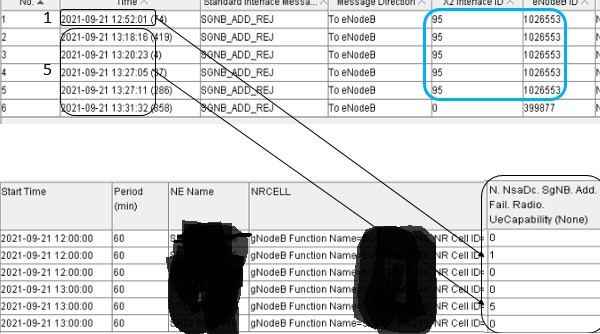 Any suggestion?
It is somethign related to ue CAPABILITY.
Maybe your UE does not support 16 or 32 CSI-RS ports or something similar.
Number of SgNB addition failures caused by UE capability issues in LTE-NR NSA DC scenarios.
Compare sgNG_ADD_REQ for a working case with your case and you will find the issue.
Could be just a faulty UE.