How does the ONT report optical signal level?
What does it look like from the inside?
How the floating point value is being changed to the raw HEX in Ani-G?
OMCI (ONT Management Control Interface) is a protocol used for signaling exchange between OLT and ONT. Like - OLT may want to create a datapath that will be used for internet transmission, or OLT wants to check ONT's LAN port state or other ONT's parameters, like - RX signal level @1490nm. For all of that (and much more) - OMCI applies.
OMCI MIBs is a database, set of database objects, with entries that have some predefined meaning. MIB object can be public (defined in ITU-T like G.988 specification) or private (not defined in ITU-T, but with ID that is in a range of private IDs defined by ITU-T).
In standard OMCI implementations, to cover Optical Signal Level - public OMCI MIB is used. The name of that MIB is Ani-G (Access Network Interface, G - GPON).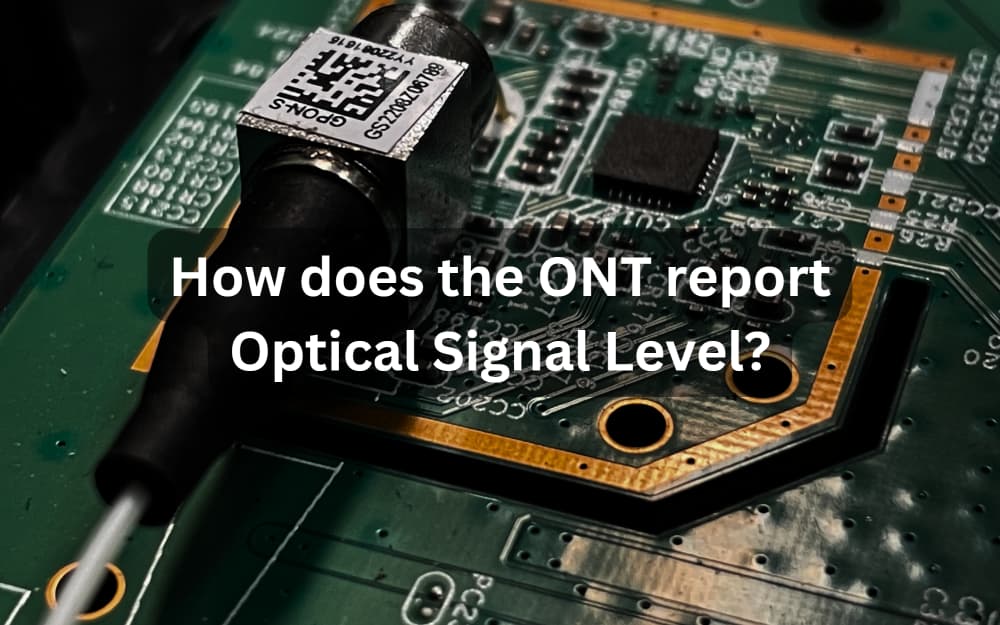 ------> Reporting optical signal level - blog for xPON engineers <------