The Linux Foundation and Google Cloud Launch Nephio to Enable and Simplify Cloud Native Automation of Telecom Network Functions.
New Open Source Project at the Linux Foundation brings Cloud, Telecom and Network functions providers together in a Kubernetes world
It is designed to provide Kubernetes-based cloud-native intent automation and automation templates to make it easier for telecom operators to deploy and manage multi-vendor cloud infrastructure and network functions across large-scale edge deployments.
It sits on top of a Kubernetes substrate either directly controlled from an operator or a hyperscaler-based platform like Google Config Connector, Amazon Web Services (AWS) Controllers for Kubernetes, and Azure Service Operator.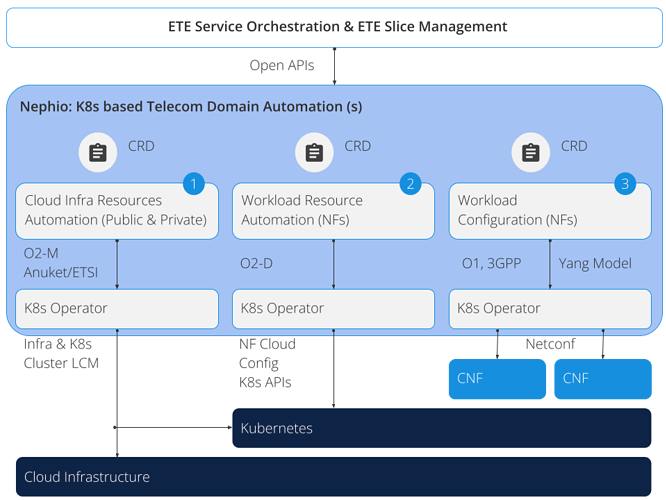 It basically takes Kubernetes' cloud-native orchestration expertise to allow operators to roll out and manage new services in their 5G and edge deployments. This will allow for faster onboarding of network functions into a production environment that mimics the DevOps process used by hyperscalers.
Source: Nephio
More information about Nephio is available at www.nephio.org/about.: