Imagine you are an Expert in Telecommunications sector or area of Mobile Technology.
If someone aks you "How strong signal Coverage in Your Mobile phone is?"…
What you say?
Your answer looks like: look at your phone screen and say for example Two or Three bars.
Many people don't know the answer to this question or what you see in your mobile screen.

The Unit of Measurement of Signal Strength or Coverage Quality in Lte RSRP you Will check the Quality of the Signal.

The True Measurements of power of Signal Coverage expressed in Terms of Decibel Unit.

To know Real Power on your Coverage you need to see Sim status.
The General Signal power Ranges - 30 dBm to -110 dBm:
Form -30 dBm to -50 dBm Excellent Signal Quality
From -50 dBm to -70 dBm Good Signal Quality
From -70 dBm to -90 dBm Weak Quality
From -90 dBm to -110 dBm Very Weak Quality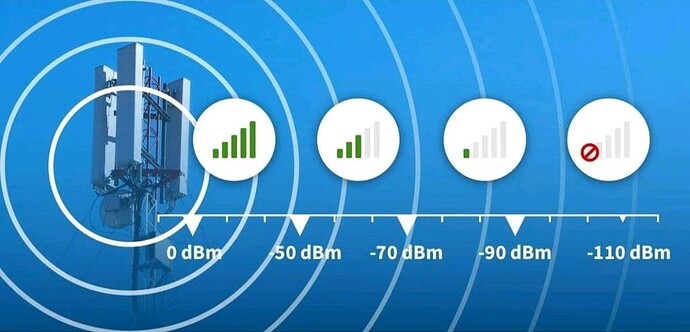 Credits: