Since 2011, the Ericsson Mobility Report has been a leading source of knowledge on the state and future of the mobile world.
In this one - Ericsson Mobility Report Business Review edition - you can discover how 5G is generating revenue growth for service providers.
Read about connectivity opportunities for both consumer and enterprise market segments.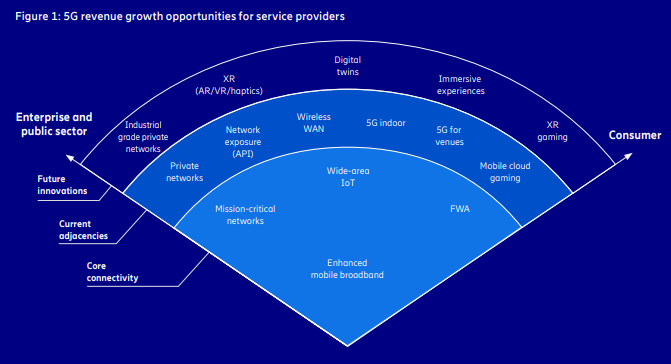 Image: Ericsson Mobility Report
Source (and Download PDF):