A nice tutorial video for you that are you looking for a way to start using Power BI but don't know how.
Also if you are feeling frustrated with repetitive tasks in Excel and thinking of switching to Power BI.
In this tutorial video you will see the end to end report development process in Power BI for beginners.
You will not spend much time on beautifying our report, instead it will be on creating a simple report and the process behind it.
These are some of the topics covered in the tutorial:
Power BI Desktop walk through
Connect to different data sources
Transform & clean your data
Creating relationships (data modelling)
DAX
Create a report
Publish a report
Scheduled refresh
Share a report
This tutorial should give you a good understanding of the entire process and help you getting started with Power BI quickly!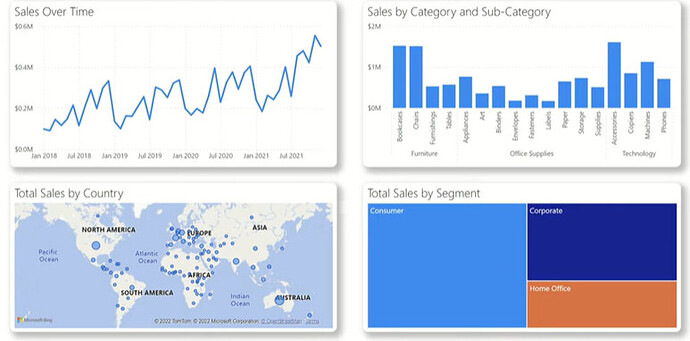 Check the tutorial in Youtube: Power BI Tutorial - FOR BEGINNERS - YouTube