Hi Experts.
Do we have handsets which support only NSA or SA?
Or all Handset supports NSA and SA both?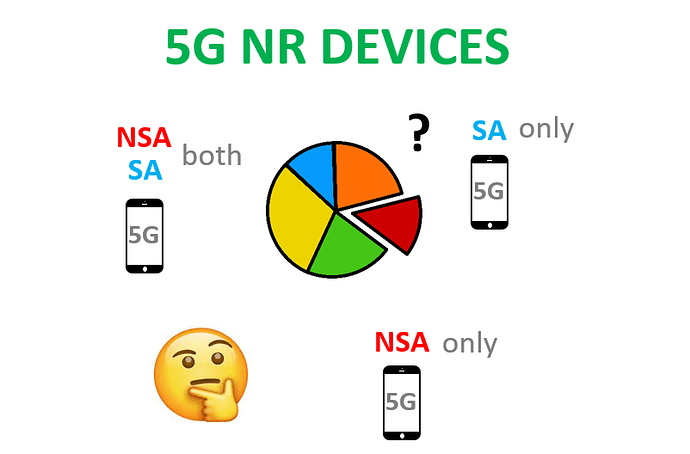 There are lost of UE that support only NSA.
Check UE capability for this.
Nowadays most of them supports NSA and SA, but there are some old models that supports only NSA, like:
Motorola Moto Z3 with 5G Moto Mod

Samsung Galaxy A90 5G

ZTE Axon 10 Pro 5G

OnePlus 7 Pro 5G

LG V50 ThinQ 5G
SA or NSA capability is determined by chipset.
Earlier qualcomm 5G chipset X50/52/55 just support NSA, released from 2019 Q1.
Later chipset X60 support SA, released from 2019 Q4.