Virtualised Radio Access Network (vRAN) is gaining significant traction in the telco world as 5G deployments are burgeoning by the day.
Typically, in traditional RAN deployments, custom hardware played a significant role in realising the desired performance.
The use of COTS (Commercial-Off-The-Shelf) server based vRAN provides the much desired flexibility and scalability along with lower TCO (Total Cost of Ownership) for the operators.
While vRAN is on its path to maturity for 5G, it may not be so impractical to assume that vRAN is going to be the de-facto choice of deployment right from the start of 6G.
In this article, we discuss the various types of processing needs that 6G vRAN presents along with the state-of-the-art compute technologies available to cater to them and analyse if evolutionary advancements will be enough to meet the 6G computation requirements.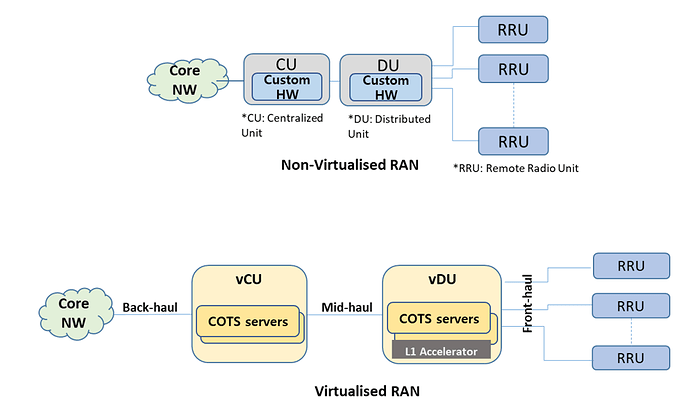 Credits (and read more):