Hello Expert.
We are implementing a CBC - Cell Broadcasting solution on our network.
But facing a weird issue…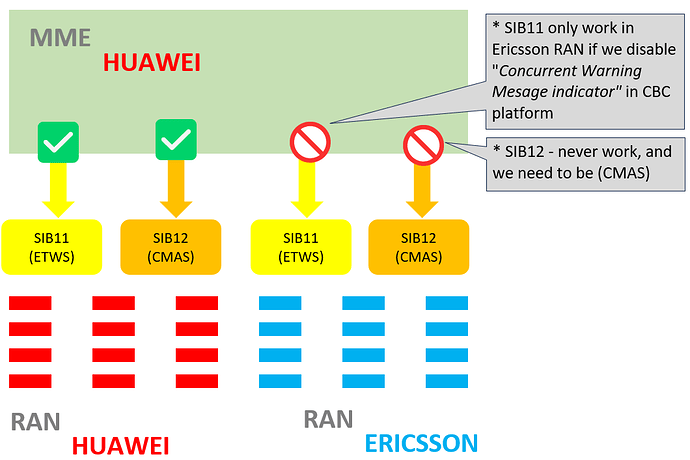 This is the scenario:
CORE (of the entire network) = Huawei
RAN → Ericsson (50%) + Huawei (50%)
We managed to send the message on SIB11. But SIB11(ETWS) is Japanese standard
And we need American standard SIB12 (CMAS).
But we can't get the Cellbroadcast message (info) to be sent.
Core Huawei - RAN Huawei → OK, working
Core Huawei - RAN Ericsson → NOT OK, Not working
Is there any advanced optimization that allows information (SIB12) to reach RAN Ericsson users?
Notes
SIB11 only work in Ericsson RAN if we disable "Concurrent Warning Mesage indicator" in CBC platform
SIB12 - never work, and we need to be (CMAS)