Great article, going over the most common concepts and terminology you need to know about Border Gateway Protocol (BGP).
As an enterprise infrastructure route-switch engineer, you need to understand BGP because at some point, you'll need to configure redundant BGP routers to the Internet via one or two Internet Service Providers (ISPs) or to one or two MPLS lines. And, you need to excel at it!
If you're ready, let's get started.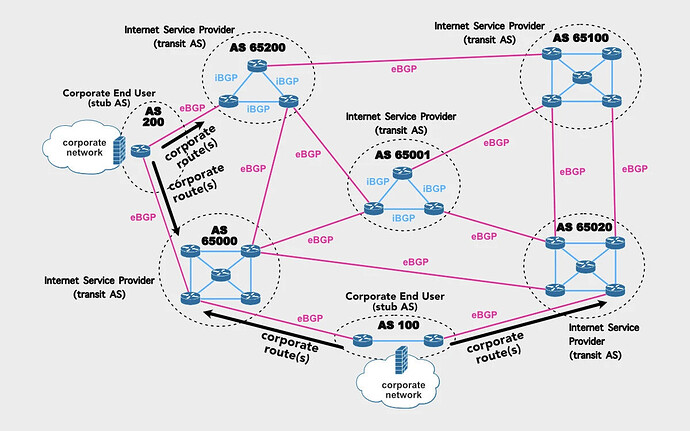 Source: