Most likely you have already received an unwanted call. And of course, you must have been angry with that.
Whether from telemarketing agencies, scammers or whoever, it always bothers!
It is likely that you also tried to find (and install) an Application that would block these calls.
The big problem is that most of these apps even work very well, when you pay.

Also, it has another downside: they simply replace the "Default Phone" that comes with your Android or IoS.
Some phones even try to offer this type of lock function as a built-in feature, but most of the time it doesn't work 100%.
I've faced this kind of problem in the past, and I found an App that (at least so far) solved all my problems.
And for this reason, I share it here today with you.
The problem
Until a while ago, my problem was even somewhat "normal", or at least it was something that everyone was suffering too.

It was non-frequent, sporadic. And from "known" numbers - which with a simple "block" on each number received greatly minimized the problem. For couple of days we were living without those unwanted calls.
Those calls are from telemarketing companies, like operators wanting me to switch to their plan.
At first, I used to simply say "no, thank you", and the attendants informed me that they would remove my number from their list.
There was some initiative in my Country (Brazil) trying make it possbile for you to inform you don't wish to receive those calls, like this one https://www.naomeperturbe.com.br/. There you could simply check a list of companies you authorize (or not) to call you.
But it didn't worked 100% too. The calls decreased a little, but the problem remained.
The problem got worse
And the problem got so much worse that even my country's telecommunications regulator launched an initiative to create an unique prefix ( "303") in order to allow these calls to be more easily refused by anyone who so desired.
But what happens is that this type of callers tends to be malicious, that is, not following any rules. Maybe in the future callers will be obligated to follow the new rule.
And in addition, a huge aggravating factor: these unwanted services often use new, exclusive numbers to disrupt the lives of those who don't want this type of call.
They keep changing the number, every day - that is, even if you block, the other day, another number calls you.
In my specific case: every day, at 08:02 in the morning, a number with the prefix "02793" called me:
At first I even answered.
The attendant asked me about someone else.
I informed that it was not me, dear…
She apologized, and said she would take my name off the records…
And the other day, 8:02 am… same story.
This for over a month, until my patience ran out.
I felt helpless - being bothered every day, nonstop.
The solution
I've tried several apps, some even worked - but with the downside of me having to keep using the same one in place of my phone's default "Phone" app.
Until my friend @Francis suggested an application capable of blocking those calls without replacing the default "Phone".

It stays in the background, monitoring my calls, and blocking only what I set!
This app is the "Stop Calling Me".
With this app, i could block unwanted calls based on a mask:
A number starting with 02793* called me every day: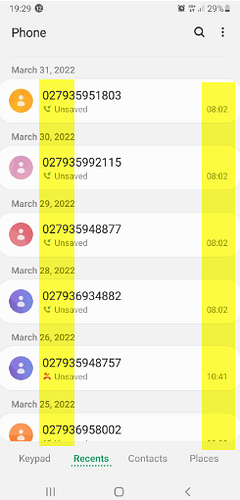 So, i simply added a "mask":
And voilà! No more unwanted calls! App keep monitoring (protecting) the phone.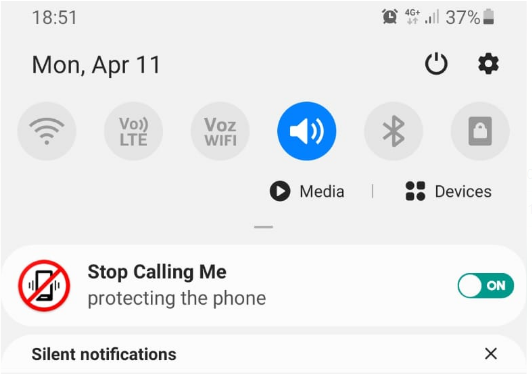 And also, I continue using my Android Phone standard app.
Stop Calling Me
I am Android user, so i visited Google Play Store, and installed - it is straight forward.
I don't know if there is also "Stop Calling Me" App for IoS users… If you're an IoS user, you can comment

Conclusion
I was looking for an Android App that would allow me to block unwanted calls using a mask (where I could block a certain prefix) and also that wouldn't force me to replace my default Android "Phone" app. Stop Calling Me did what I wanted, so I recommend it to anyone who has the same problem as me.

It really delivers what it promises:
Block unwanted calls using community database or blacklist. No need to waste time or waking up from unwanted calls with advertisment, collectors, banks and other "spam".