Hello,
As you know, I am newbie to network planning side (even though i am experienced in telecom), so pardon my basic queries.
I am trying to understand how the frequency planning happens in case of LTE.
(So i can apply the same logic to 5g).
Let's say in the attached pic, I have a cell with 3 sectors.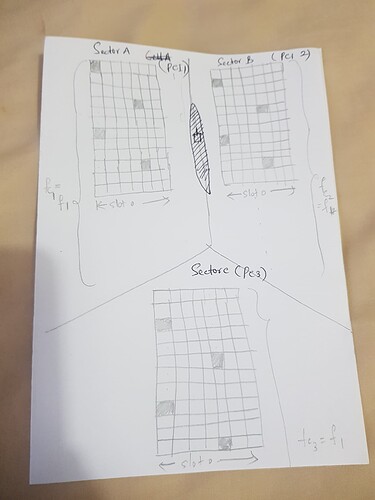 And each sector is assigned PCI1, PCI2 and PCI3.
And lets say all the sectors have same Bandwidth and same carrier (and centre frequency).
Now, queries:
Is the above a valid configuration?

If its valid, then for UEs at the sector border (as depicted in picture), where the Ref signal strengths of Sector A and Sector B are almost equal, can they decode the serving cell REs?

Finally, as there is only one instance of RRC in the eNB, how can it handle 3 sectors? Does it create 3 instances for each cell?
This may be simple question, but will help me a lot .

Thankyou