Carbon Robotics is pioneering the next revolution in agriculture with its Autonomous Weeder, a self-driving, tractor-sized robot that uses cameras, computers, and lasers to identify, target and eliminate weeds without damaging crops or disrupting the soil biome. Through this transformative weed control solution, Carbon Robotics helps farmers deliver healthier, denser crops using fewer herbicides. The end result is better for the environment, for consumers, and for farmers. The Autonomous Weeder is a modern tool for sustainable agriculture, and it helps farmers find a realistic path toward organic farming.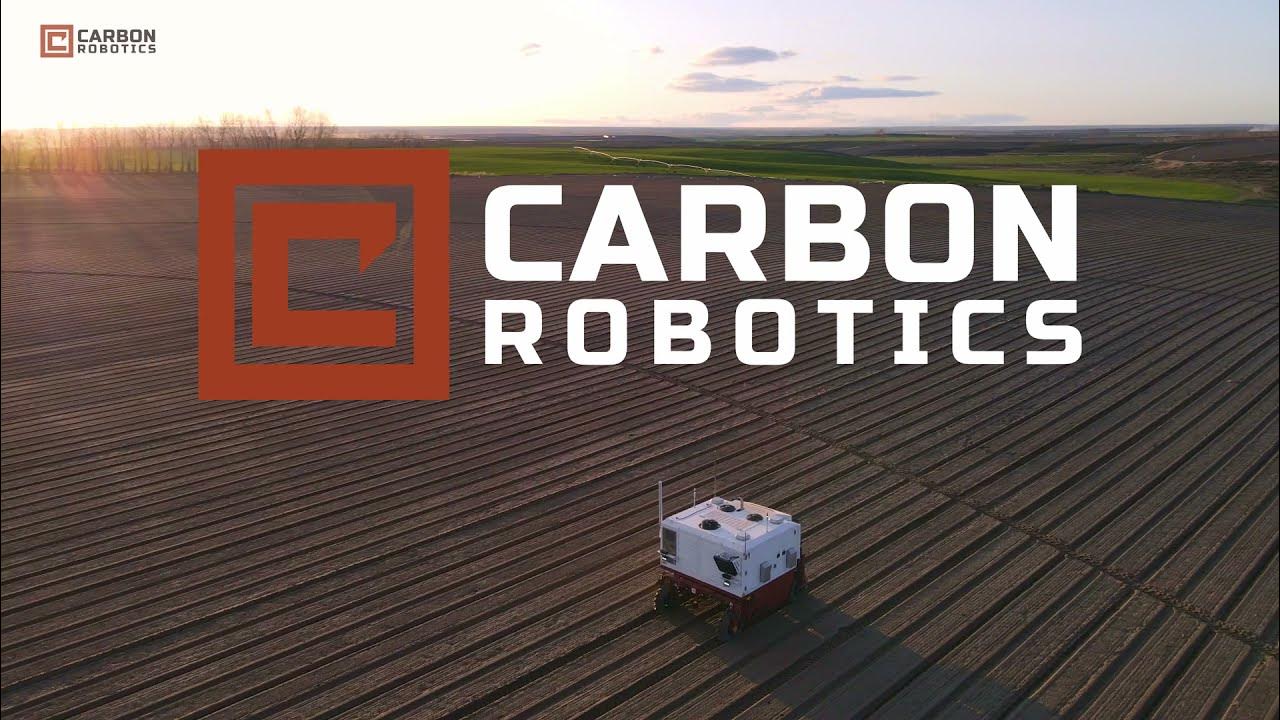 Read more here:
Also you can see more information here:
THE AUTONOMOUS WEEDER
The Carbon Robotics Autonomous Weeder leverages robotics, artificial intelligence (AI), and laser technology to safely and effectively drive through crop fields to identify, target and eliminate weeds.
Unlike other weeding technologies, the robots utilize high-power lasers to eradicate weeds through thermal energy, without disturbing the soil. The automated robots allow farmers to use less herbicides and reduce labor to remove unwanted plants while improving the reliability and predictability of costs, crop yield and more.
THE WORLD'S FIRST LASER-WEEDING ROBOT
Fully autonomous machine
Runs day and night
Precision, real-time targeting
Powerful lasers destroy weeds
Certified organic method
ROBOTS WORK THE NIGHT SHIFT
The Autonomous Weeder combines artificial intelligence, laser modules, and autonomous navigation with a Cummins-powered drivetrain.
FIELD TESTED, FARMER APPROVED
The Autonomous Weeder helps farmers increase crop yields, reduce variable costs, and adopt regenerative farming practices.
PATROL
The Carbon Robotics Autonomous Weeder runs day and night, using its GPS and computer vision guidance system to stay within the bounds of your field, navigate furrows, and automatically turn around for the next row.
IDENTIFY
High-resolution cameras scan your field, crops, and weeds in real time. A rugged, onboard supercomputer uses machine learning to identify invasive weeds (green) among your valuable crops — in milliseconds — all while rolling.
DESTROY
High-powered lasers target thermal energy at each weed's meristem. The Autonomous Weeder can kill over 100,000 weeds/hour using eight simultaneously operating laser modules that deliver quick zaps on emerging weeds.
FEATURES AND SPECS
The Carbon Robotics Autonomous Weeder offers groundbreaking technology and is designed for row crops with 200 acres to tens of thousands of acres. A single robot will weed 15-20 acres per day and replace several deployments of hand-weeding crews. Since its founding in 2018, the company has worked closely with farmers to develop its technology, which supports effective and efficient weed elimination for both conventional and organic farmers. The robots have undergone beta testing on specialty crops farms, working on fields with a variety of crops, including broccoli and onions.
ROBOT OVERVIEW
Weight: 9,500 lb
Track width: 80 in
Wheelbase: 110 in (9.2 ft)
Vehicle speed: 5 mph
Coverage: 15-20 acres/day
ARTIFICIAL INTELLIGENCE
Powered by Nvidia
12 high-resolution cameras targeting weeds
Crop and weed computer vision models
Bedtop lighting effective in all conditions