Hi All.
This Video simplifies most of the related aspects about 5G Sounding reference signal(SRS) and covers / explains most of SRS Related parameters and possible optimization actions.
The below is covered in this video.
Why SRS?
How to check UE SRS support capability from traces
SRS-related Parameter Overview
SRS Vs. PMI(CSI-RS) weight-obtaining procedure
Summary
The contents are based on personal understanding and are prone to mistakes, and please feel free to address and correct any misunderstanding, if any.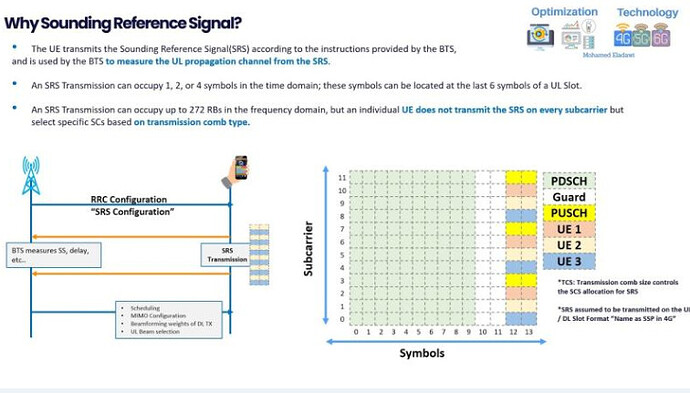 YouTube:

5G UL Reference Signals: (SRS) Sounding Reference Signal Optimization - YouTube