Is it possible to extract gNodeB Identity (gNB ID) from NR Cell Identity (NCI) in SIB1?

Extracting gNB ID from the serving cell as well as the neighbor cells can help the device and the 5G Base Station to take further actions.

Here I try to depict the method of extracting gNB ID from NR Cell ID in 3GPP Release 17.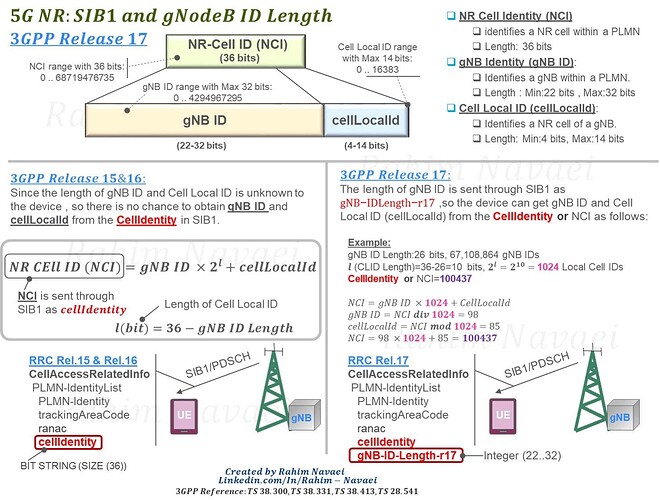 LinkedIn: Rahim Navaei on LinkedIn: #5g #5gnr #4g | 15 comments